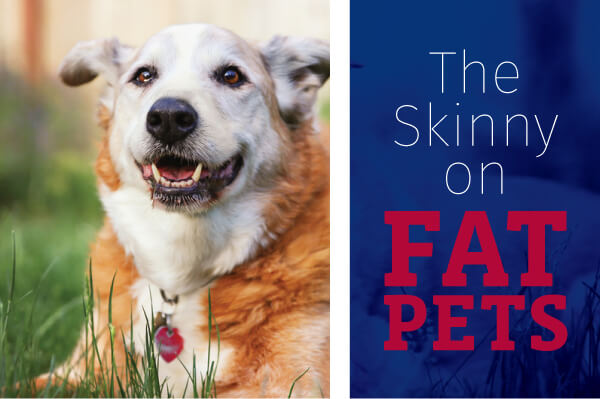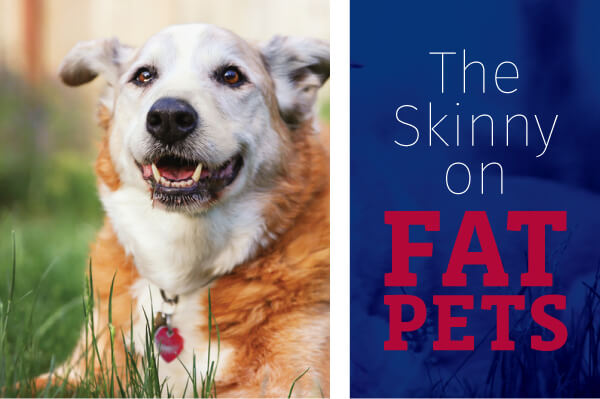 The Skinny on Fat Pets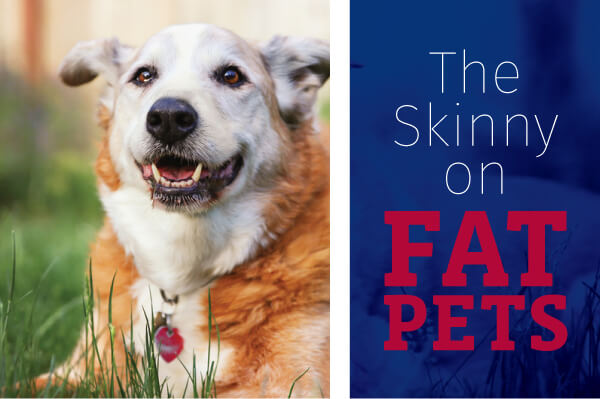 Humans aren't the only ones with an obesity problem: According to the Association for Pet Obesity Prevention, 58% of cats and 54% of dogs in the United States are overweight or obese. Just like people, when pets are overweight, they're more likely to develop diabetes, osteoarthritis, high blood pressure, heart disease, joint injuries and many types of cancer.
Your Bear Valley Veterinary Care Center veterinarian can help you figure out what diet is best for your pet, as well as how much to feed for both weight loss and maintenance. The vet may also recommend exercise and Hill's metabolic diet food, which is specially made for pets needing to lose weight to get healthier.
The fact is that well-loved pets are often too-well-fed pets, and many times their owners have a hard time accepting that they must limit treats and food in the interest of their pet's health. One pet, however, took matters into his own paws and dictated a letter to his family:
Dear Mom and Dad,
Thank you for taking me for my routine check-up with Dr. Stevenson. I gotta say it was a little embarrassing that the doctor kept gushing about how handsome I am and how lucky I am to have such great people take care of me. I am one lucky canine, and I know it!
Everything was going pretty well and she said that in general, I am very healthy—after all, I'm still a young dog and my body can compensate for things a while. There's just one problem: I am very overweight. I always thought I was just big-boned, but apparently that's not the case. This weight is gonna catch up with me and shorten my life! No more chasing balls and no more running by the river, especially if I develop joint problems because I'm so heavy. This made me very sad. She also said it's not a matter of IF I develop diabetes, but WHEN. That means insulin needles, right? Yikes!
So here's the deal. I'm a retriever and we LOVE to eat, so I can't promise that I won't continue to beg for treats and more food than I should have. I need your help if I'm gonna stay healthy. You must limit how much I eat at mealtime and don't give me any fatty foods or treats between meals—but I can have a few raw crunchy vegetables (mmmm, carrots and green beans!)
Also, can you please tell visitors who come over that I can't have other human foods? I might forget and ask them, so it's up to you, ok? I need to be able to protect you from dangerous squirrels for many years to come, so let's make a goal to go to the vet every month for a weigh in and six months from now I will be a healthier dog. (Though according to Dr. Stevenson, I can't get any more handsome!)
Your loving pup,
Bodacious
P.S. If you're concerned about your pet's weight, or if you want to take preventative action to keep your pet healthy, schedule an appointment online or call the nice people at Bear Valley at (303) 985-3316.