Dr. Carola Stevenson
Dr. Carola Stevenson acquired the practice at Bear Valley Veterinary Clinic in April 2004.
I am a native of Colorado and was born at Swedish Medical Center in Englewood, Colorado. When I was a child a spent a lot of time on several dairy farms that belonged to some of my uncles. I always wanted to help the kittens in the barns with runny eyes and noses. I also tried to talk to the baby calves while they were being bottle fed. They didn't answer me. Also, my grandparents owned a dog kennel in Parker, Colorado. I would hang out in the grooming room while my grandma bathed and brushed the dogs. I used to walk around the kennels and talk to the dogs, and the two horses on the property. They didn't answer me either. I decided in middle school I would become a veterinarian. Not even knowing that one of the best vet schools in the country was right here in Colorado. I graduated High School in Colorado Springs and then went on to complete both my Bachelor of Science in Biological Sciences and Doctor of Veterinary Medicine degrees at Colorado State University. I have five pets of my own and 3 clinic cats. Although I still talk to the animals, I finally have accepted that they will never answer me back and I have to try and figure out every day what these pets are trying to tell me. When I have the time, I enjoy taking trips with my family, taking my kids to Waterworld and other amusement parks, skating of all types, and gymnastics. My three children ages 13-22 are often times seen helping around the hospital with everything form walking dogs to landscaping.
The clients at Bear Valley have made me feel right at home and have become dear friends over the last ten years. I couldn't have asked for a nicer group of people to work for in the health care of pets. Don't hesitate to call if you have any questions or concerns.
Sincerely,
Dr. Carola M. Stevenson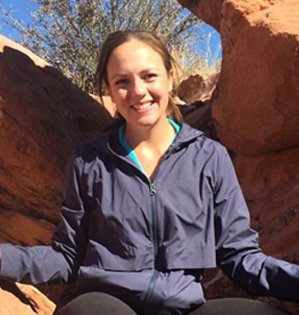 Dr. Heather Newett
I was born and raised in the Pocono Mountains of Pennsylvania as a horse crazy girl, and started my secondary education at Wilson College with the aspiration to become a horse trainer. I quickly realized that I had a stronger academic interest in science than in equestrian sport, and subsequently graduated as a biology major. Even though my riding pursuits were no longer the focus of my career, I have maintained my passion for riding and it has followed me throughout my life and travels.
After graduation from Wilson, I worked for several years outside of Philadelphia, before moving cross-country to pursue my Master's of Public Health at the University of California, Berkeley in their School of Public Health, from the Department of Infectious Diseases and Vaccinology. My time spent at Berkeley was inspirational, and provided me with an excellent education, as well as curiosity and respect for the significance of the relationship between animal and human health.
As my interest in animal health and disease developed, the practice of veterinary medicine became a potent aspiration, and since my graduation from Colorado State University's School of Veterinary Medicine and Biomedical Sciences, I have been in love with my career.
On my days off I can usually be found at the barn, getting covered in dust and horse sweat, and pursuing my passion for the sport of eventing. I enjoy backpacking trips and day hiking with my dogs and fiancé, and have recently been spending a lot of time wedding planning. I also enjoy traveling to see new places, as well as to visit loved ones and friends.