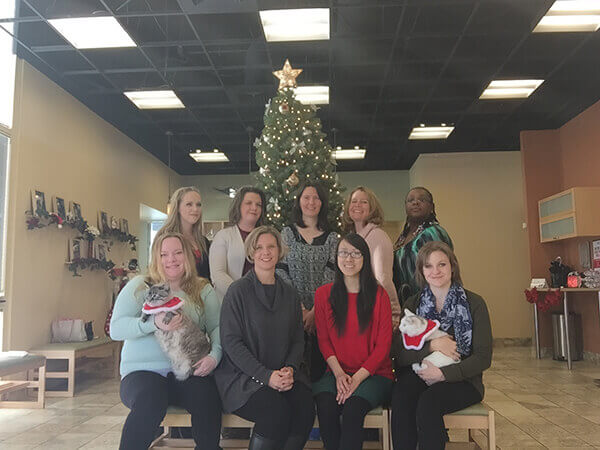 Our hospital motto is "Small hospital community with large hospital standards". What that means is that we dearly value each and every individual relationship that we have with our clients and their four-legged children, but we also hold very high standards and will strive to always recommend what is best for your pet. We will continue to make recommendations when we feel it is necessary but ultimately your pets level of care is your choice.
Bear Valley Veterinary Care Center is a Christian-owned business. We have supported and donated to Wayfm 89.7, the American Red Cross, The Denver Rescue Mission, a variety of dog and cat rescues, all Colorado animal shelters and until it's recent discontinuation, were a part of the Denver S.N.I.P. program which provides free cat neuters for those financially in need.
As a staff, we enjoy volunteering together several times a year as a team-building event as well as to give back to the community. Dr. Stevenson volunteers every other weekend at her church serving coffee and bagels along side her two preteen daughters at Flatirons Community Church. We always have an open door when it comes to questions about your pets health care or our policies.